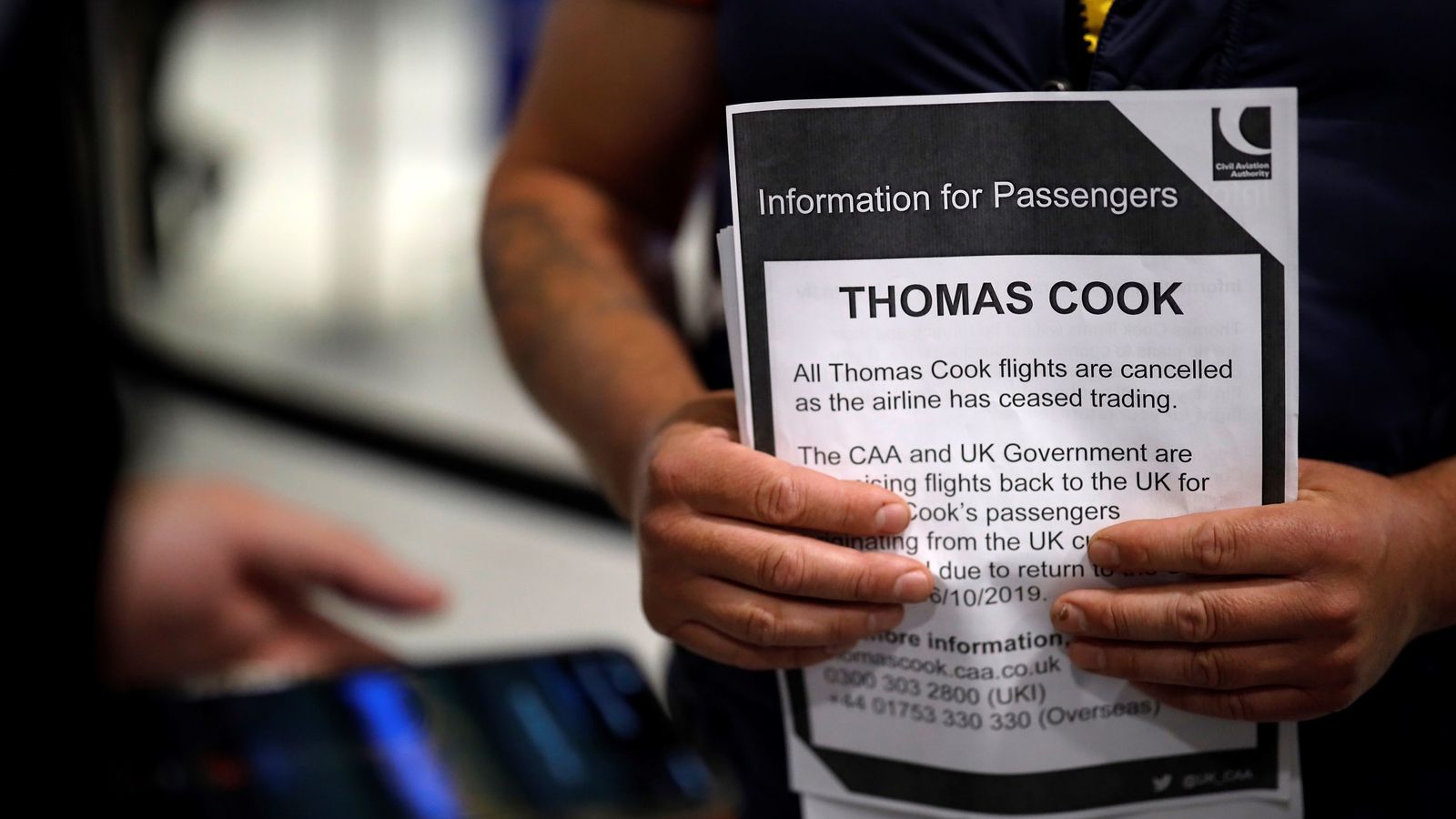 An inquiry has been launched by the accounting watchdog into the auditors of the collapsed travel giant Thomas Cook.
The Financial Reporting Council (FRC) will look at the role of the big four financial services firm EY in signing off the last set of accounts prior to the tour operator going bust.
The regulator said it would examine whether EY had acted correctly in its audit of the failed firm's 2018 figures.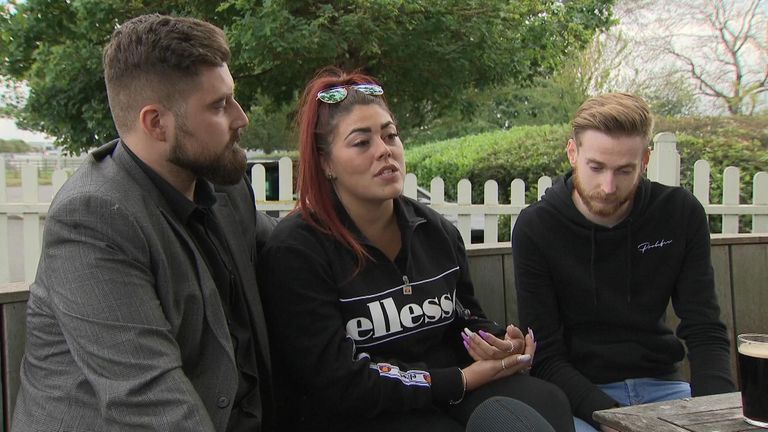 Thomas Cook's collapse last week left around 9,000 staff in the UK jobless and more than 150,000 British holidaymakers stranded abroad, sparking the largest peacetime repatriation operation.
The FRC said in a statement: "The investigation will be conducted by the FRC's enforcement division under the audit enforcement procedure.
"The FRC will keep under close review both the scope of this investigation and the question of whether to open any other investigation in relation to Thomas Cook, liaising with other relevant regulators to the fullest extent permissible."
The move comes after a parliamentary inquiry was launched into the collapse of the company by the Commons business, energy and industrial strategy select committee.
MPs want to look at executive pay awards and EY's role in auditing the firm's accounts.
Questions have been raised over the accounting practices at Thomas Cook.
EY, which replaced PwC as auditors in 2017, had already warned bosses they were claiming too many business costs were "one off" in a bid to show higher profits.
Firms are allowed to exclude one-off costs when reporting underlying profits, but Thomas Cook is accused of placing regular spending in this accounting column and so bolstering the numbers.
If any wrongdoing is unearthed by the FRC, it could lead to censure and a hefty fine for those responsible.
Previous investigations by the FRC have led to a £6.5m penalty fine for PwC over its audit of BHS prior to its collapse, and a £4m fine for KPMG over its oversight of Co-op Bank's purchase of Britannia Building Society.
Listen to "A huge repatriation operation begins after Thomas Cook's collapse" on Spreaker.
Concerns have persisted over potential conflicts of interest in the sector, with the accounting giants — PwC, EY, Deloitte and KPMG — providing other financial services to businesses, in addition to auditing.
A spokesman for EY said: "We can confirm that EY has been notified of the FRC's intention to conduct an investigation into the audit of Thomas Cook Group plc for the year ended 30 September 2018.
"We will be fully co-operating with FRC during their inquiries. It would be inappropriate to comment further at this time."
Meanwhile, redundant Thomas Cook staff have been calling on the government for financial help after they failed to get paid their outstanding wages.
The UK's air regulator, the Civil Aviation Authority (CAA), has also said that those who had seen their future holiday booking's cancelled could face up to two months before getting their money back.